If you are a student, musician, gardener, community member or someone who has special talents to offer as our residents reconnect with favourite and familiar music, games and activities, we invite you to apply to volunteer. Our volunteers provide conversation (in Mandarin or Cantonese) for our residents, accompany residents on neighborhood walks, participate in various games, activities and exercises, and help maintain our courtyard garden.
The BC provincial government outlines the requirements for volunteers in long term care sites. It can take several weeks to complete the background checks and provide other required information for volunteer applicants. Because of this time commitment for both you and us to complete the volunteer application process we ask for a commitment to volunteer at the Centre for at least 6 months.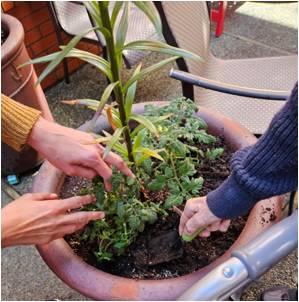 For next steps, interested volunteers must:
Send us your volunteer résumé (button below);
Submit a Criminal Record Check (Form Attached here);
Provide two references in the résumé;
Submit proof of a recent TB test (Info Here)
Provide COVID and influenza vaccination records;
** Please note that we will submit and pay for the criminal record check and we will reimburse for TB tests as necessary.