Activity Assistant
The Activity Assistant supports the Activity Worker by working with Residents as they engage in arts, crafts, and exercise. This involves some transporting from upstairs and may also facilitate one-on-one Outings or Social Conversations. If this seems like it would be something you would be interested in looking into further, please complete the Volunteer Application
Musical Leader
The Activity Leader enhances Resident and Day Program Members' quality of life by introducing familiar/traditional music and dance, playing musical instruments and singing. The Leader may also introduce and supervise therapeutic arts.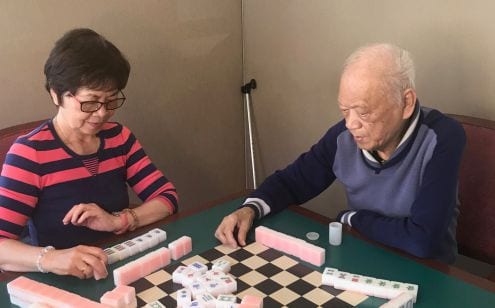 Mahjong Player
The Mahjong Player participates in regular Mahjong Games with Residents and Day Program Members. From time to time, other games and puzzles may be introduced for the sake of variety.
If you and your pet are part of the Pacific Animal Therapy Society, we would welcome occasional visits to our Residents.