Gardeners
Our garden was in need of some TLC (weeding and cleaning). Twelve volunteers came together on the weekend (June 25th) putting it into shape so that residents and their families can now enjoy some outdoor visiting.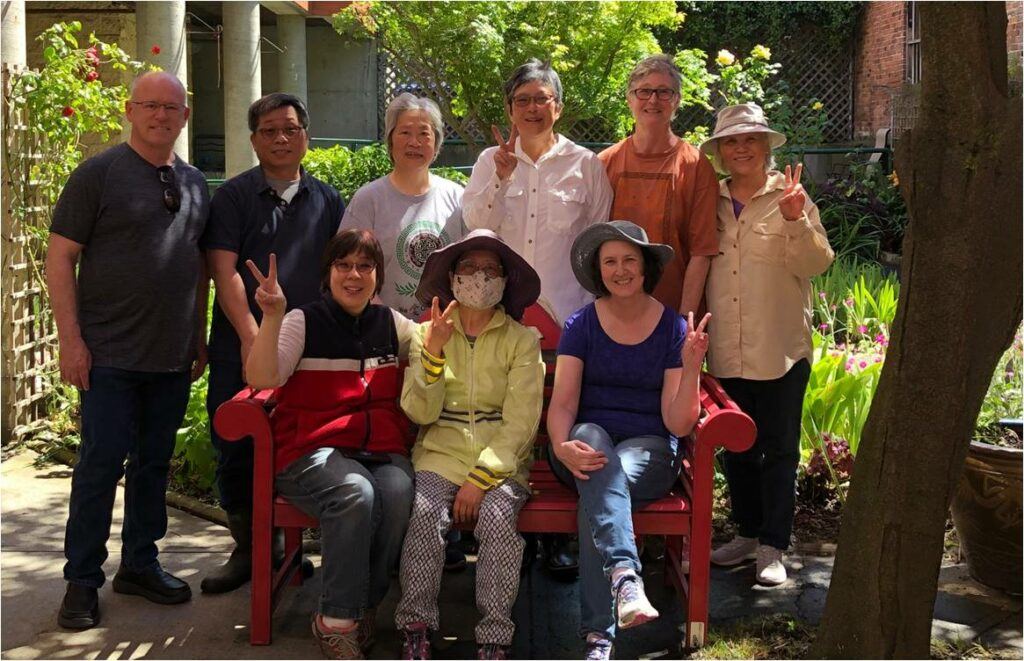 Our Thanks To:
Anna Wang
Ellen Fung
Eddie Mau
Louisa Zebic
Vicky and Tony Low with Grandson William Low
Esther and Athene Wong
Julia and Don Lacy
Sue Browne
Greeters
Our community came together when we really needed support. After a long period of our residents receiving no visitors due to the COVID pandemic, we needed to screen visitors to ensure they met the rules set out by Island Health for the safety and health of residents and staff. This team of greeters ensured family members could visit the centre six days per week from July 26 to October 30 -2021.
Our Heartfelt Thanks to Ellen and Gayle who organized this list of wonderful Greeters
Jackie Andrews
Emerito Aro
Cassie Bevis
Gayle Chong
Ellen Fung
Tony Joe
Julia Lacy
Louise Lam
Jo-Ann Lee
Margaret Lee
Frances Leung
Pauline Lin
Eddie Mau
Raymond Mew
Amanda Mills
Sabrina Orton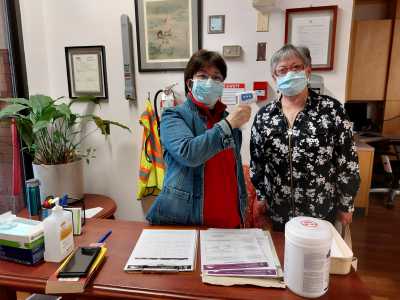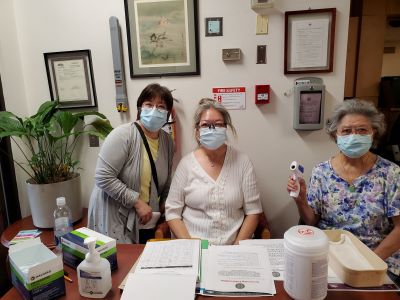 Deb Owens
Judy Phillips
Susanne Phillips
Michelle Sue
Sarah Sue
Faye Thome
Charlayne Thornton-Joe
Phil Thornton-Joe
Halenia Truong
Anna Wang
Athene Wong
Grace Wong
Joanne Wong
Keith Yeung
Wan Jia Yu
Sarah Yuen