We work together to provide our residents with the dignity and inclusive support they deserve.
Residents
Chinatown Care Centre has capacity for 31 residents and approximately 10 Adult Day Program attendees. Our residents call our Centre home and we consider the needs of our residents from a holistic perspective. We recognize that a building does not make a home, but rather we need to understand and respond to each resident individually in creating an environment that looks and feels like home. Regardless of race, religion, personal philosophy, gender, sexual orientation or social condition, we believe in the dignity, worth, value and uniqueness of each person in our care. We believe that ageing and dying are part of the human experience and that residents deserve to lead their best life while in our care.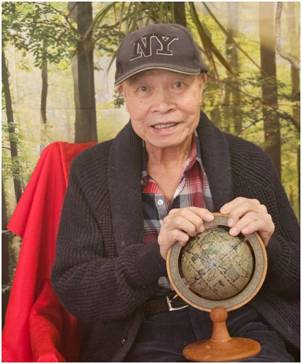 At Chinatown Care Centre, residents are able to live with their culture, their language, and their heritage intact. We strive to maintain and continuously improve our culturally sensitive care community that supports and enhances the quality of life for our residents. Each of our residents is part of a tapestry where they can be themselves while being part of a larger community.
Family Council
The Family Advisory Council is made up of family members (or guardians) of current and former residents of the Care Centre, Board Members, and members of Chinese associations. This Council advocates for our residents and works collaboratively with the Care Team to provide the highest quality of care for our loved ones. Family members are welcome and encouraged to participate in regularly scheduled meetings. If you are interested in participating, please contact us
Volunteers
Our volunteers enhance the quality of life of our residents in a multitude of ways. Not only do volunteers help us look after our garden, support our activities programs and visit with residents, they also help us fundraise and ensure we are part of the larger Chinese community. They are an intrinsic part of what makes our Centre so special.