Mission Statement, 2018
To create a culturally sensitive care community which supports the quality of life for our residents.
Our History
The Victoria Chinatown Care Centre was built on the former site of the Chinese Hospital and operates on a 99-year lease from the City of Victoria granted in 1981.    The Victoria Chinatown Care Society (VCCS) organized and incorporated in September 1980 with the objective of constructing a Care Facility within the Chinese community. Through the efforts of the VCCS Board of Directors, the City of Victoria, and the Province of B.C., the current Victoria Chinatown Care Centre officially opened in 1982.  Since that time, we have prided ourselves on being able to provide safe, culturally sensitive 24-hour resident-centred care for our residents, the majority of whom are of Chinese origin. We recently confirmed accreditation and are a non-profit registered charity.

News From The President
On behalf of the entire Board of Directors of the Victoria Chinatown Care Society, it is with regret to inform you that Ms Shivaun Robbins, Administrator will be departing the Victoria Chinatown Care Centre, with her last day of work being April 30th, 2021.
Effective immediately. Mr Alan Wong will assume the responsibilities of joint Administrator / Director of Care, which will provide a period of transition for both Shivaun as well as Ramneet, who will soon be going on maternity leave.
Shivaun's dedication and care for the residents and staff of the VCCC have been unparalleled, especially during this past year, arguably the most challenging in the history of the Care Centre. She always acted in the best interests of the residents, and her professionalism was appreciated by the Board and those that work with her on a daily basis. I am hopeful that we are able to provide Shivaun with the proper send-off that she deserves in the coming months.
Society Directors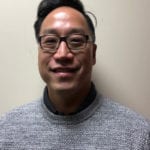 Dan Huang, President
Dan Huang, MCIP, RPP, moved to beautiful Victoria from Kelowna in 2011. He has served on the VCCS Board since 2012 and was formerly the Board Secretary. He is a Registered Professional Planner and is the Past President of the Planning Institute of British Columbia. He is a partner with Urban Systems, a consultancy firm specializing in land use planning, civil and transportation engineering, environmental design, and community development.
Maxine Alford, Vice-President & Co-Secretary
Maxine Alford obtained an RN with Foothills School of Nursing, Calgary and a Doctorate in Nursing from the University of Edinburgh, Scotland. She has worked in a variety of clinical areas as well as teaching nursing. Prior to retirement, her position was with the BC Cancer Agency, Provincial Director, Professional Practice Nursing. She was also involved in collaborating with multiple inter-disciplinary committees (Local, Provincial and National levels); Management and Research activities with patients and health care providers. Maxine has been a Director on VCCS for 8 years.
David Lau, Treasurer
David is from Hong Kong, China.  He went to Saskatchewan for high school and graduated from the University of Saskatchewan with a B.Comm degree, and is a CPA, CA and a CISA (Certified Information Systems Auditor). David currently works with the Office of the Auditor-General, BC as the Director of IT audit, focusing on Information Technology security assurance. He has also taught at Camosun College and facilitated for the CPA education Program.
Anna Wang, Co-Secretary
Anna is a semi-retired dentist, born in Malaysia, raised in Canada by Shanghainese parents.  She graduated from UBC Dentistry in 1981, established a clinic in Duncan, B.C. where she happily practised for over 33 years. Over the years, Anna has led 12 dental missions overseas for charities Poco a Poco and Kindness in Action, providing free dental care to needy people.  Locally, she currently also volunteers with ORCCA, a non-profit children's clinic in Sidney. She especially enjoys her volunteer work with VCCC, where her mother spent her last good years.
John Cheung, Director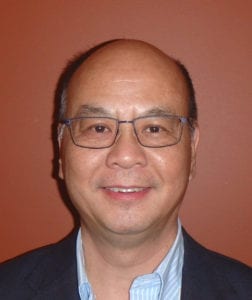 Mr Cheung is a graduate of UBC School of Business. Prior to his retirement, he had worked in both private and public sectors. His experience in the private sector includes banking, retail, real estate and property management. He spent over three decades in the public sector working at the BC Ministry of Health. He was a senior member of the Ministry's management team. Over the years, he had been responsible for province-wide programs and services such as Acute and Extended Care Programs, Provincial Programs, Tertiary Care Programs, Health Information Resources, Health Data Reporting and Analysis, Information Privacy and Security, eHealth Legislation, MSP Health Practitioners' Budgets monitoring, Policy and Planning, special technical projects, various provincial and national committees/working groups and community development initiatives.
Sherman Lum, Director
Sherman is a commercial lender with RBC and has been in the financial services industry since 2006.  Born and raised in Victoria he remembers fond childhood memories of weekend trips to Chinatown and always walking past the Victoria Chinatown Care Centre.  He was elected to the executive committee in 2018 and is committed to providing the highest quality of care for our residents while promoting a professional work environment for our caregivers.
Gayle Chong, Director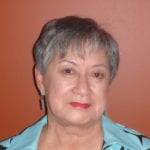 Gayle was born and raised in Calgary, Alberta where she built a bookkeeping practice until she decided to get out of the cold climate and moved to the Southern United States in 1988. She built another bookkeeping practice until 2009 when she moved back to Canada to be closer to the family. Since her move back to Canada, she has worked again as an independent bookkeeper for small to medium size businesses. Gayle joined the board of the Victoria Chinatown Care Foundation in 2010 and the Victoria Chinatown Care Society in 2013.  She has been a member of the Victoria Chinatown Lioness Club for six years and currently is the co-treasurer.
Margaret Lee, Director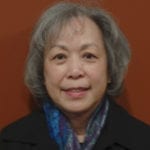 Margaret came to Victoria in 1968 with her family to be reunited with her grandparents, uncles,  and their families. She started working in the banking field after graduation, taking time out to raise three daughters.  She then returned to working for the bank, at the same time helping to manage her family restaurants/catering business. She has served her community by being a past member of Victoria Chinatown Lioness, past treasurer/director of the Lee Benevolent Association (Victoria), a current member of Jade Phoenix Club and volunteering in many other local and out of town fundraising events
Ellen Fung, Director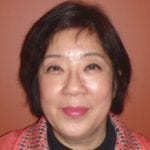 Ellen was born in Hong Kong and immigrated to Canada in 1991. She has diplomas in Business Studies and Administrative Management from South West London College and has been an Insurance and Financial Advisor for over 25 years. Ellen has extensive community and volunteer experience and has served on the boards of the Inter-Cultural Association of Greater Victoria, the Chinese Consolidated Benevolent Association and the Chinatown Lioness Club.
Griffin Chen, Director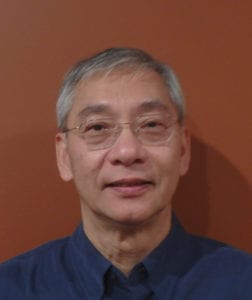 Griffin recently retired from the underground utility section of the engineering department of the City of Victoria, after 34 years of service. As the Senior Utility Planner, a major focus of his work was developing strategic plans for capital projects. He received his education in B.C. at B.C.I.T. and Camosun College, where he studied land surveying and leadership development
Rowena Ko, Director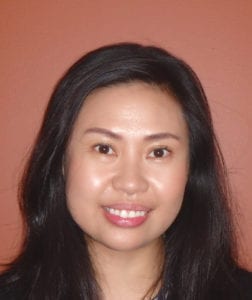 Rowena has always enjoyed serving her family and community in the health care arena. As the Director of Care/Co-Owner of ComForCare Home Health Care on Vancouver Island, based in  Victoria, she helps families, clients, and caregivers achieve their goals. She was also a board member for the Victoria Chinatown Care Foundation.
Rowena studied Nursing at Centennial College. Then earned her Bachelor of Science from the University of Toronto. She then studied Nursing at Ryerson University, graduating with honours  Prior to her role at ComForCare, she worked as a registered nurse in the Emergency Room, Intensive Care, and Flight.
Terry Chan, Director
Terry was born in Hong Kong and moved to Victoria with his family two years ago. He graduated from the Southern California Institute of Architecture in Los Angeles in 2004. Terry started his Culinary career working for restauranteur from 2006 until now. He was also involved in collaboration with other retail outlets for managing and training staff.

Staff and Other Professionals
Twenty-four-hour care for 31 residents is provided by 56 employees and additional professionals:
   6 Nurses & LPNs,
   17 Health Care Workers,
  3 Housekeepers,
  1 Activity Facilitator
  3 Cooks
  18 Casuals
  8 Professional Contractors
Staff Leadership Team
Director of Care:  Ramneet Sandhu (Now on Maternity Leave)
Ramneet graduated with her B.S.N. 2009 from Baba Farid University (Punjab India) and realized her passion was caring for the elderly. She came to Canada to earn her post-diploma certificate in Gerontology and Palliative care (MacEwan University, Edmonton). She has worked for over 5 years as an RN, firstly at Westview Place ECU, Penticton Regional Hospital, and after marrying and moving to Victoria, at Oak Bay Lodge, Royal Jubilee Hospital, and VCCC. As Director of Care, her mission is to continue to make a difference in society by serving our seniors, maintaining their pride, respect and dignity.
Temporary and Associate Director of Care – Alan Wong
Alan was born and raised in Hong Kong, and at age 17 travelled to Calgary on his own, to study at the Foothills School of Nursing. He started his 28-year nursing career at Carewest, a larger Long Term Care provider in Calgary,  where he began as a Staff Nurse, and moved on to become Team Leader, Program Leader, Client Service Manager, Acting Site Manager and finally On-Call Administrator. In these various roles, Alan has enjoyed caring for seniors with dementia and complex medical needs, and being their advocate. He took early retirement in 2016 to travel with his wife Barb, and have more time with his two daughters, but was drawn to Victoria by this opportunity to contribute to our culturally sensitive care model, serving as Temporary and Associate Director of Care.
Administrator: Shivaun Robbins
Shivaun was born in Montreal Quebec and moved west with her family at age ten.  After attending Camosun College and UVIC, began her career in Long Term Care in 1994.  With 25 years of healthcare experience, she found what she calls her second home at Chinatown Care in 2001.   VCCS has undergone many changes over the years and her role has evolved and expanded with those changes.  The Board, Staff, Residents, Families and Community at large is a committed group providing quality, culturally sensitive, person-centred care.  It is that commitment and determination which makes her proud to be part of such a special place.
With two active teenagers at home preparing for graduation, life is busy and fulfilling. Married for 22 years, she and her husband look forward to once again travelling the world.
Additional Professionals:
Occupational Therapy:  Engage Therapy
Melissa Lee, Occupational Therapist,
Alice Wilson, Occupational Therapist
Alexa Purdie, Occupational Therapist
Bukky Mayomi, Rehab Assistant
Diet Specialist:
Susie Wilson, Dietician
Others:
Michael Kasprzik,  Sole Purpose (Foot Care Nurse)
Kendrick Chung – Finance
Ken Somerville – Maintenance Advisor
LowellAnn Fuglsang – Admin Support and Website Developer