Our Volunteer programs were temporarily cancelled due to the COVID restrictions put into place for the safety of our residents.  Now restrictions are being gradually lifted.  Volunteers must be fully vaccinated and be prepared to wear a mask.  We look forward to connecting with our valued volunteers.
Front Desk Greeter
If you enjoy working in a multi-cultural environment and are comfortable with visitor interaction, and can be available during weekdays and/or over the weekend, this may be a satisfying experience for you:   
You will greet all visitors as they arrive and interview them using the five health screening questions;

You will verify the visitor has had both vaccines;

You will take the visitor's temperature using a handheld temp machine;

You will ensure the visitor has a mask and has done some hand hygiene;

You will log the visitor name and contact information;
  We plan three shifts on both Saturday and Sunday.  Please let us know your preference(s):
9:30 to 11:30 am

12:30 to 2:30 pm

2:30 to 4:15 pm
You must be able to prove that you have had both vaccines and be willing to wear a mask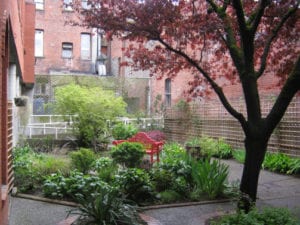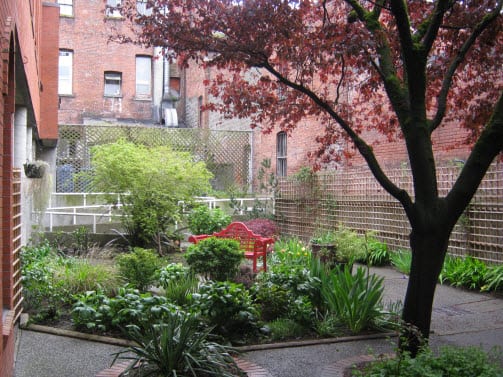 We Really Need A Gardener
Do you have a green thumb,  a couple of hours and a desire to help spruce up our beautiful courtyard for our residents to enjoy?  We are seeking a volunteer(s) to weed, water, plant and/or just suggest improvements to our garden.  If you have time and the inclination to contribute in any way, please complete the application.