Our Centre regards volunteers with the utmost respect!  We value their contributions to our facility. Our hope is that our Volunteers will benefit from their volunteer experience as much as our Residents benefit from their contribution.
Volunteers can expect to receive a thorough orientation to the Centre, to our Mission, Vision, and Values, pertinent Policies, and to receive safety training. In addition, Volunteers will be assigned to Residents and activities that are compatible with their skills and goals.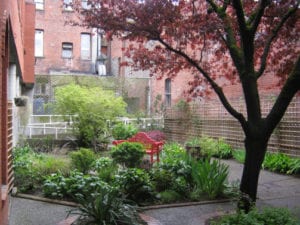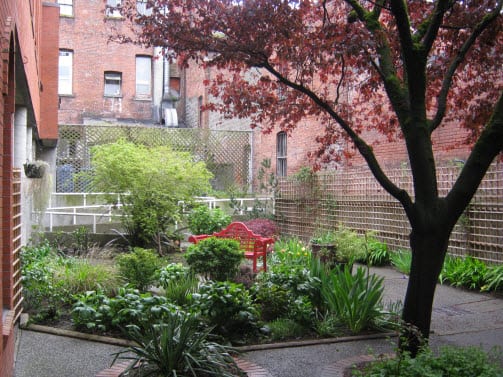 We Need A Gardener
Do you have a green thumb,  a couple of hours and a desire to help spruce up our beautiful courtyard for our residents to enjoy?  We are seeking a volunteer(s) to weed, water, plant and/or just suggest improvements to our garden.  If you have time and the inclination to contribute in any way, please complete the application.
Activity Assistant
The Activity Assistant supports the Activity Aide Staff Person by working with Residents and Day Program Members as they engage in arts, crafts, and exercise.  May also facilitate one-on-one Outings or Social Conversations
Activity Leader
The Activity Leader enhances Resident and Day Program Members' quality of life by introducing familiar/traditional music and dance, playing musical instruments and singing.  The Leader may also introduce and supervise therapeutic arts.
Personal Style Assistant
The Style Assistant helps Residents look their very best.  This may include hair styling, makeup application,  or manicures for special occasions.
Garden Companion
The Garden Companion helps to keep the courtyard garden looking nice and also supervises Residents who wish to work in the garden.
Mahjong Player
The Mahjong Player participates in regular Mahjong Games with Residents and Day Program Members.  From time to time, other games and puzzles may be introduced for the sake of variety.
Ambassador
The Ambassador assists with the training/orientation of new volunteers and may advertise the Centre to the Community by attending events.
Pet Visitor
If you and your pet are part of the Pacific Animal Therapy Society, we would welcome occasional visits to our Residents.
Seamstress
The Seamstress facilitates having Residents look their best by conducting clothing creation and repair.  She may also repair items used in the dining room.  She has and uses her own sewing machine.